A binder for Minute Books, Record Books, etc. Available in a variety of style, size, and colors.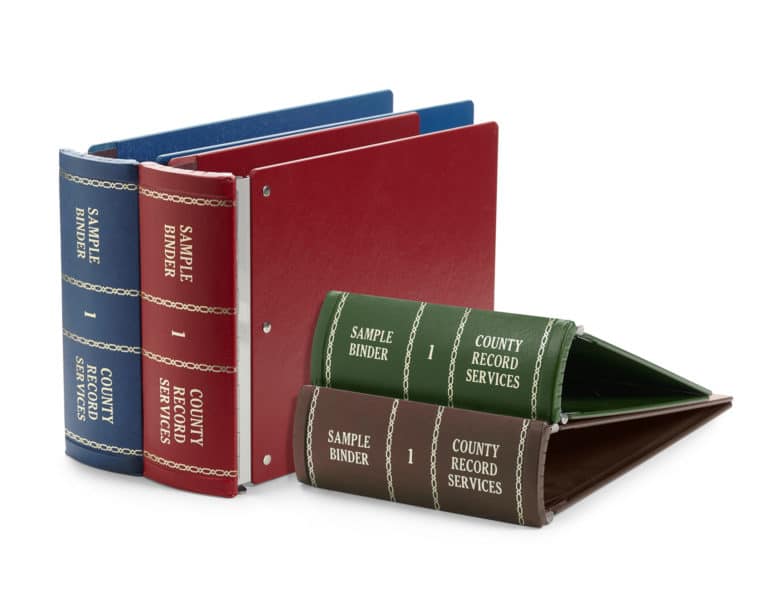 Indestructo Binder – Rounded leather back with gold letter and tooling.  Heavy wearite sides.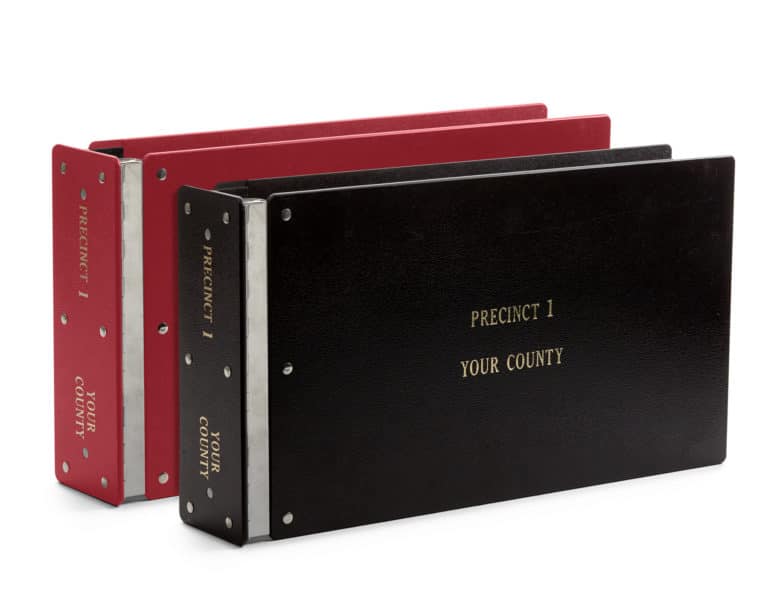 Champ Binder – Flat back with lettering, no tooling.  Heavy wearite plastic.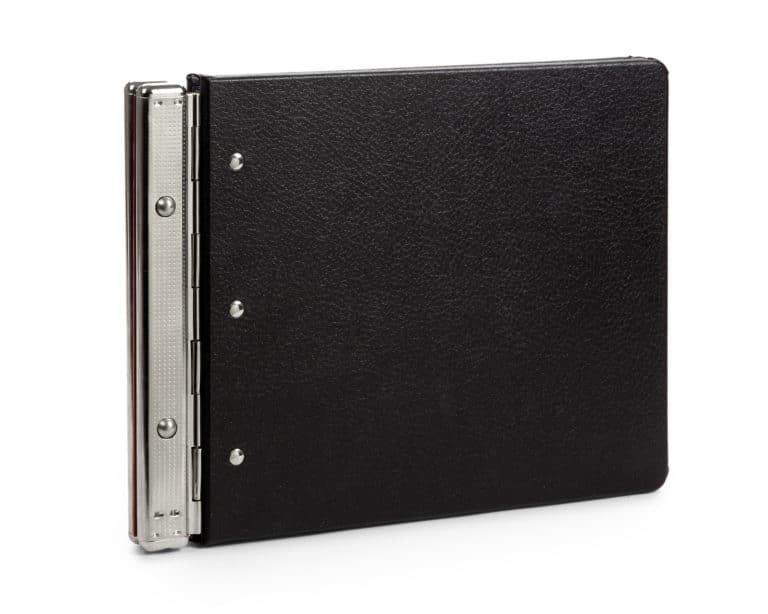 Post Binders – These binders are available in a variety of sizes, materials, and locking systems.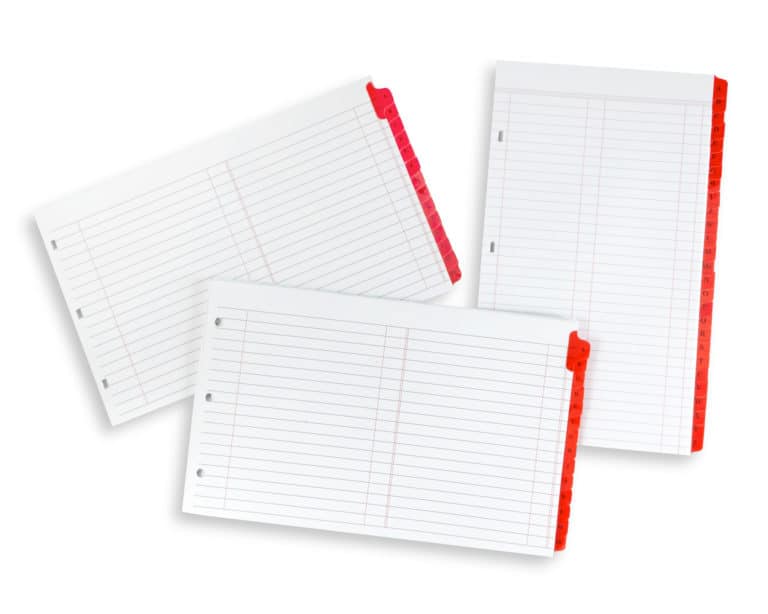 Index Systems – Our indexes are printed and die cut with mylar reinforcement for extra strength. The advantages to our indexes over the older Metal Rim style index are that ours are printed on the page and will not pull off.